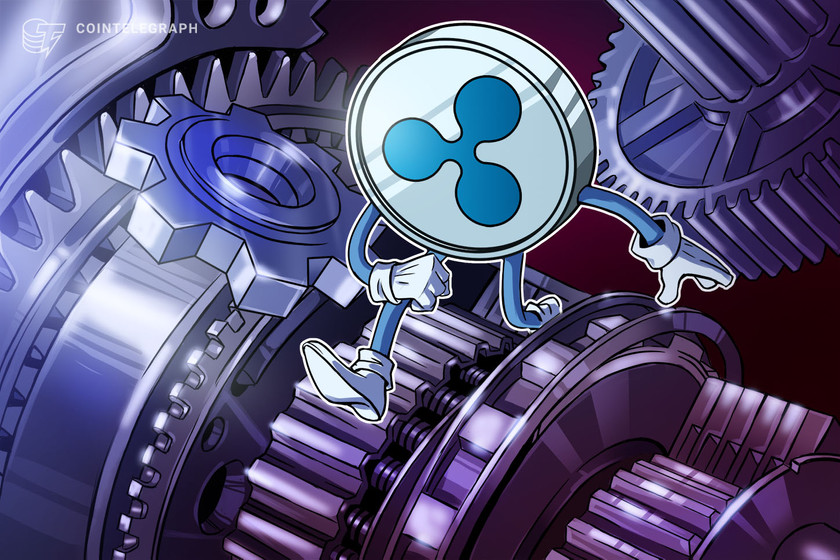 Singapore-based institutional digital payment solution provider FOMO Pay has become the latest fintech firm to integrate Ripple's liquidity solution called on-demand liquidity (ODL).
FOMO Pay would use the popular crypto enterprise technology to improve its cross-border treasury settlements. Earlier, the firm used the traditional payment system for cross-border settlement of EUR and USD trades, which took up to two days. However, with ODL integration, the firm aims to achieve an instant settlement with very low transaction costs.
Louis Liu, Founder and CEO of FOMO Pay said:
"We are excited to partner with Ripple to leverage On-Demand Liquidity for treasury management, which allows us to achieve affordable and instant settlement in EUR and USD globally."
Ripple's ODL service has gained a lot of popularity in the private banking and payment sector. The enterprise solution uses XRP as a bridge between two currencies, eliminating pre-funding of destination accounts and reducing operational costs. The tech has proven a great success in Asia, where cross-border transactions are among the highest.
Ripple didn't respond to requests for comments from Cointelegraph at the time of publishing.
Ripple aims to make headway in the treasury settlement market that sees over $3.5 billion in annual expenditure to manage liquidity crises. With ODL, liquidity is always available in the form of XRP.
Related: After 8 years dumping billions of XRP, Jed McCaleb's stack runs out in weeks
Japan's SBI Remi integrated the ODL solution to transfer money from Japan to the Philippines last year. Some other major firms that have integrated Ripple ODL services include Pyypl, Novatti, Tranglo, iRemit, FlashFX and Azimo.
Ripple's payment technology has been key to its success despite the long-running lawsuit in the U.S over the unregistered sale of XRP. In the latest development of the case, the U.S. Securities and Exchange Commission (SEC) attempted to block Ripple (XRP) holders from aiding in Ripple's defense and prohibit attorney John E. Deaton from any further participation in proceedings.
The SEC claims #XRP itself is a security and anyone who sells it is violating Section 5 of the Securities Act. The SEC claims @Ripple @bgarlinghouse & @chrislarsensf "enriched" themselves at the expense of investors and it is seeking $1.3B in disgorgement from these defendants. https://t.co/9nJ1iNroth

— John E Deaton (208K Followers Beware Imposters) (@JohnEDeaton1) July 18, 2022
The key executives of Ripple, including CEO Brad Garlighouse, have maintained that they are confident of a positive outcome of the lawsuit. However, the blockchain firm has seen a great demand and adoption for its crypto-based cross-border remittance and liquidity solution. 


Source link
On June 10, 2020, FOMO Pay, a digital payment provider, announced that they have tapped Ripple's liquidity solution to offer more efficient treasury management services. The solution, powered by Ripple's On-Demand Liquidity platform, is designed to provide instant and cost-effective cross-border payments.
FOMO Pay enables businesses in Asia to accept payments from a variety of payment methods, including bank transfers, credit and debit cards, as well as direct carrier billing. With the integration of Ripple's On-Demand Liquidity platform, the company aims to offer greater speed and cost savings to their customers as they process payments across borders.
The On-Demand Liquidity platform combines Ripple's XRP cryptocurrency with an international payments network, including XRP-friending banks, and utilizes real-time liquidity from origin to destination. This enables businesses to transact instantly, without pre-funding, eliminating the risk and expense associated with traditional cross-border payments.
"We are proud to partner with Ripple to provide the most efficient and cost-effective treasury management services to our customers," says Amos Tan, CEO of FOMO Pay. "Our integration of the On-Demand Liquidity platform will enable our customers to transact instantly and securely, saving them time and money."
This new integration will benefit FOMO Pay's many customers who are looking for an efficient, secure, cost-effective, and reliable treasury management solution. With the On-Demand Liquidity platform, businesses will now have access to real-time liquidity, enabling faster, cheaper and more secure cross-border payments.
This partnership with Ripple will further enhance FOMO Pay's foothold in the payment processing market, allowing businesses and consumers to take advantage of the cost savings associated with Ripple's On-Demand Liquidity platform.